find safer accommodations
Get the #1 Global Safety App
Hotel and Vacation Rental Safety Maps
When the area of your hotel or vacation rental does not match your travel style, it can be a major disappointment. At a street level, OZZI's neighborhood safety maps show you areas that have heightened risks. Now, you to understand the areas you are considering before booking your accommodations.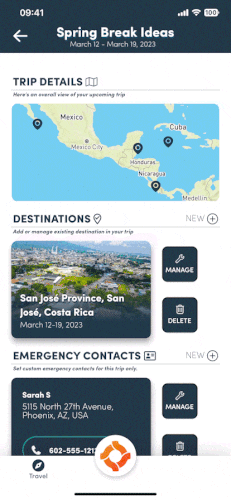 Know when to Pause or Reconsider
To get a baseline of a destination's risks, check out our guide to local ratings. While OZZI ratings give you a general idea of a risk area, caution and elevated threat zones are the yellow and red areas on the map that let you know when to pause or reconsider travel into those neighborhoods.
Taking basic precautions against pickpocketing, extortion, or petty crime will prevent common disturbances in these areas. For more details on a caution zone tap the zone on the map for more information.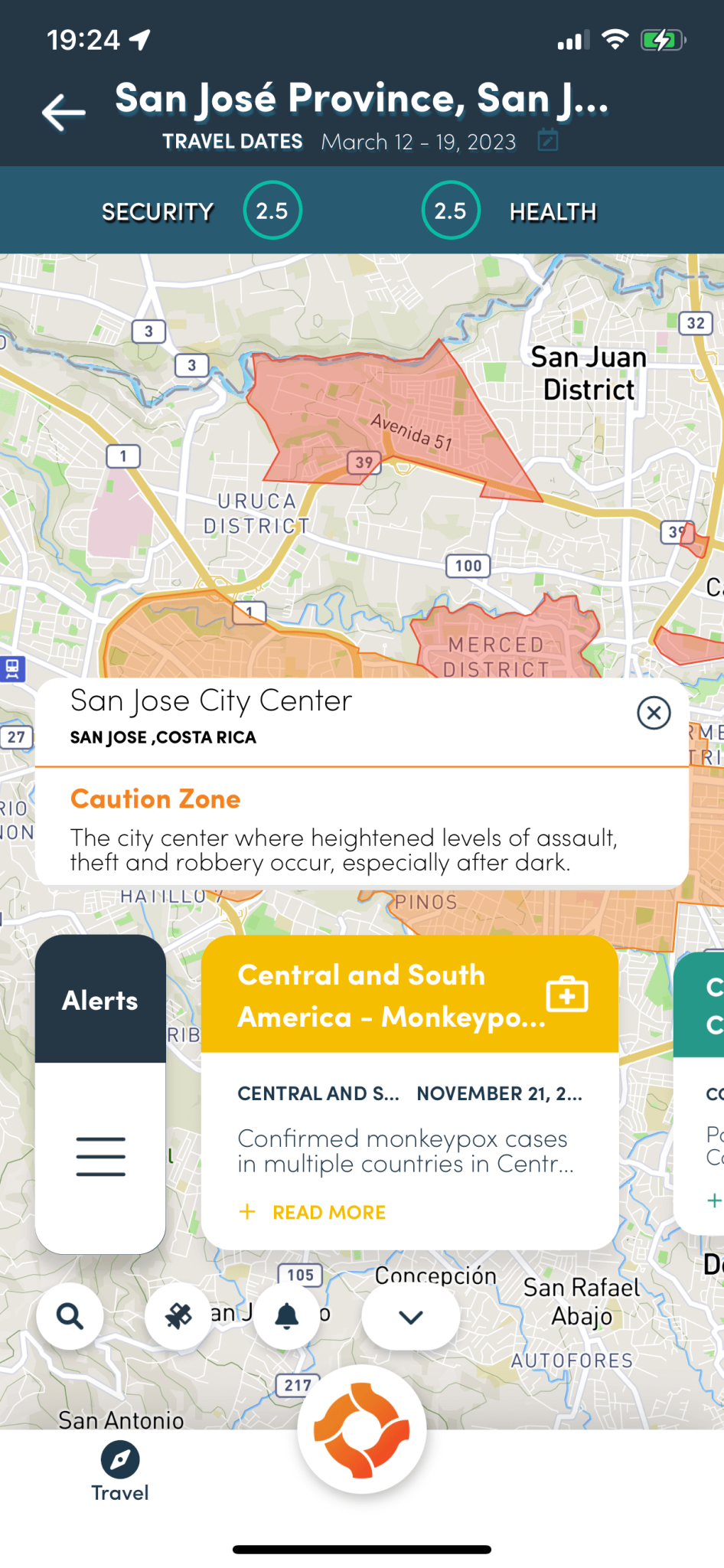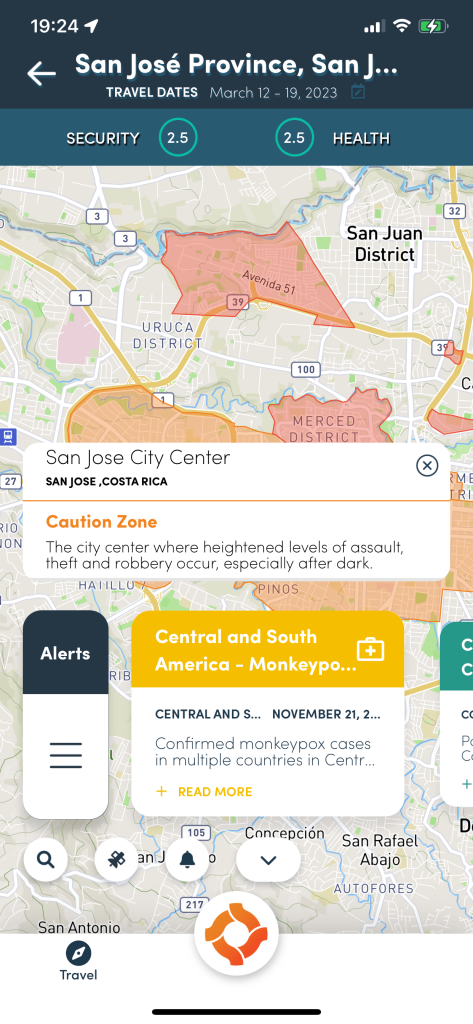 When you have location services enabled on OZZI, we will send you an alert as you enter one of these zones. An Elevated threat zone and the alert that comes with is serious.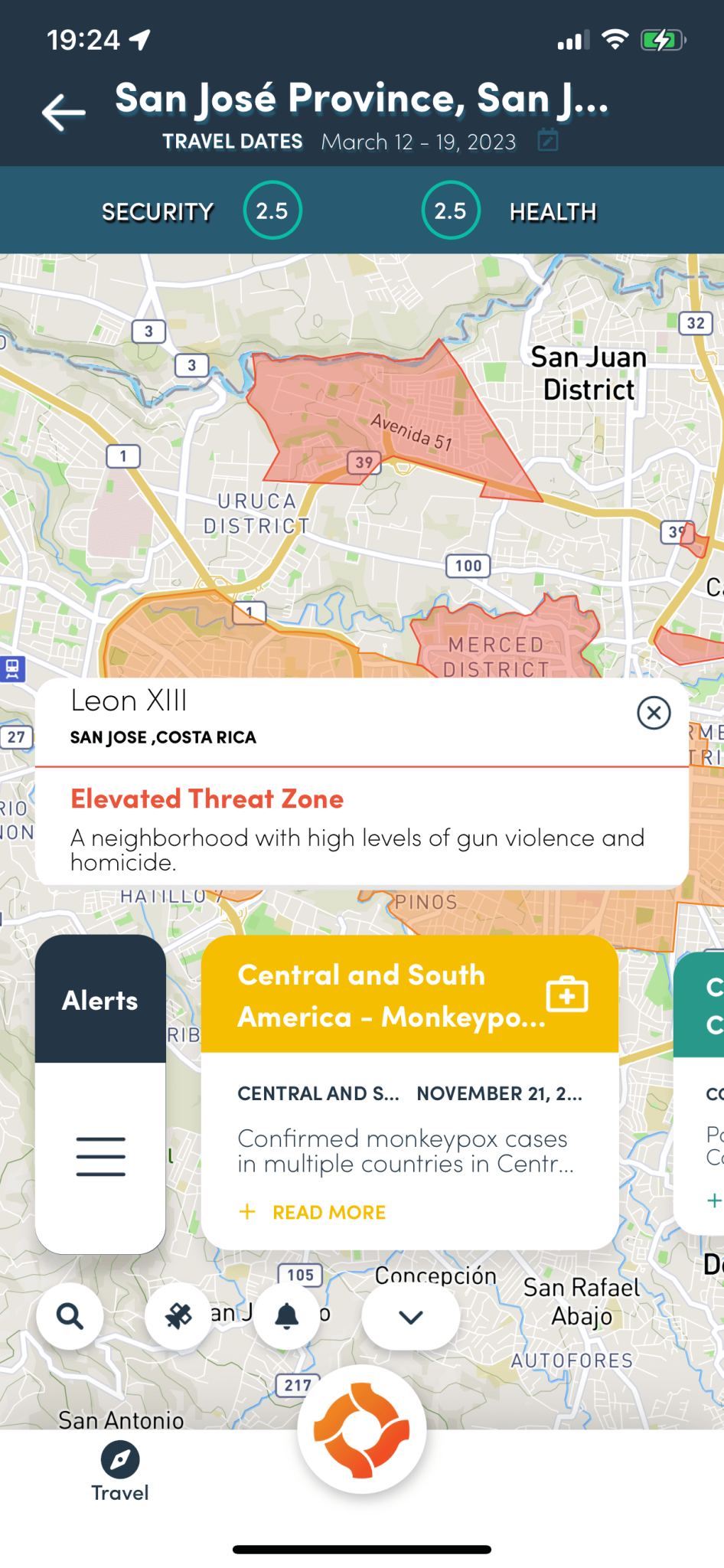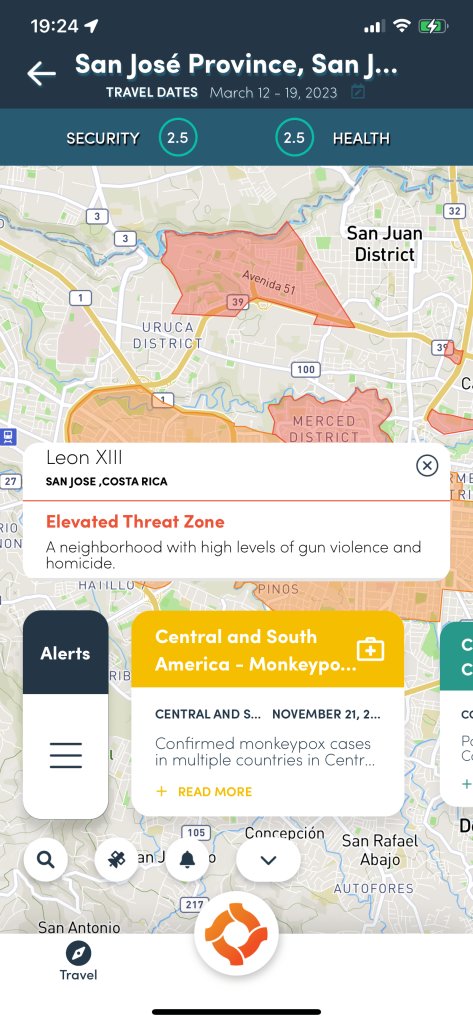 Elevated Threat Zones exist all over the world – even in some of the places we cannot wait to visit – it is important to exercise extra diligence and awareness when visiting these areas.
Locate Points of Interest and Accommodations
Using the map search feature on a destination's intel screen, Travel PROs can local points of interest or accommodations to identify their proximity to safety zones or active safety incidents.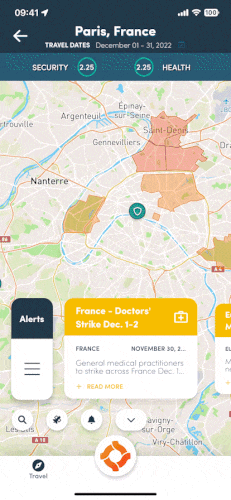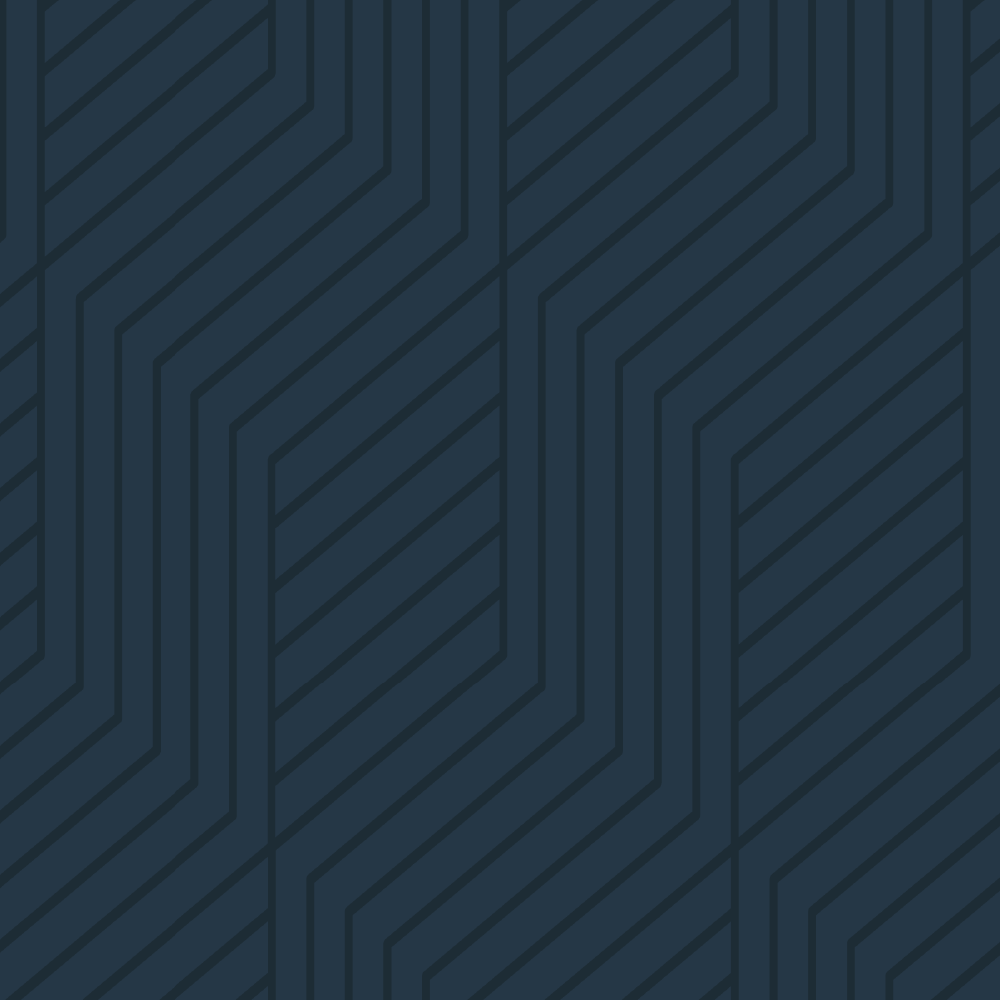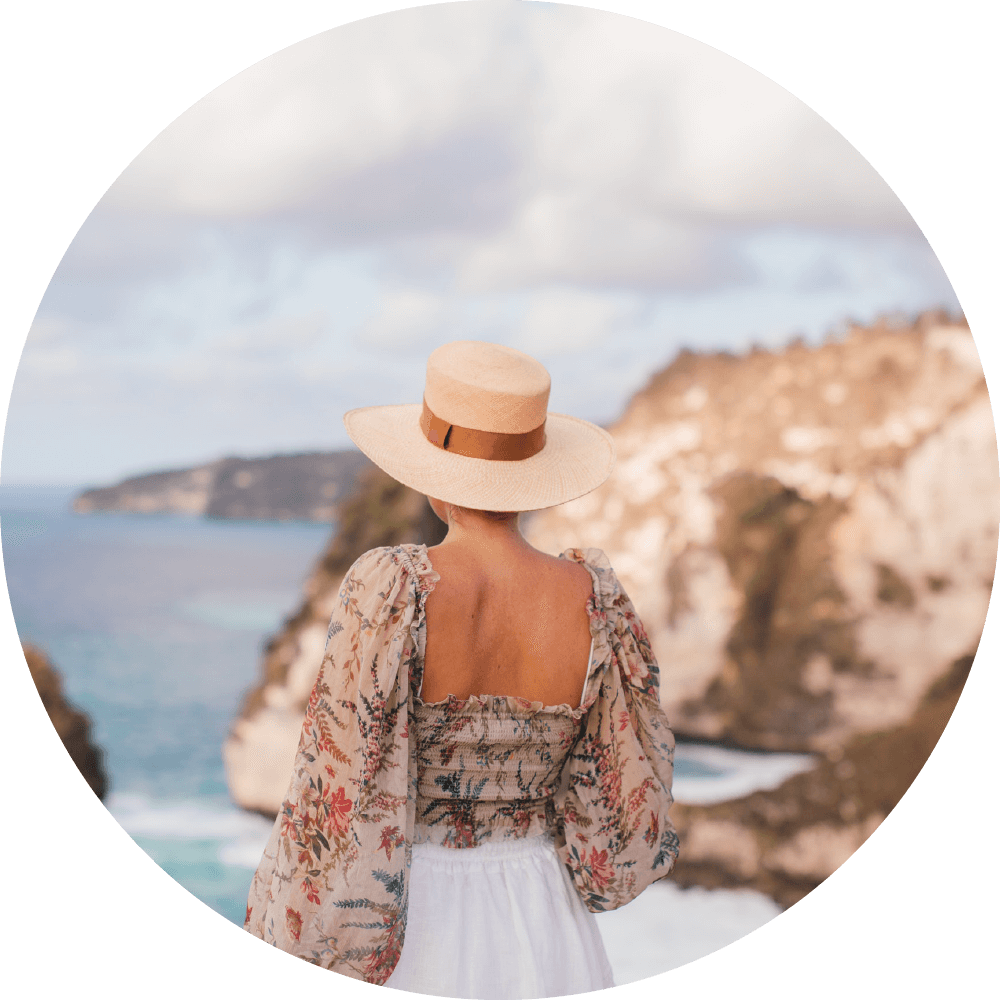 Sometimes it is fun to be spontaneous and go venture outside the itinerary. As an OZZI Travel PRO, anytime you enter a caution or elevated threat zone, you will receive a notification letting you know the risks in the area. OZZI cannot possibly remove every unknown, but we can help you make informed and confident decisions while exploring the world.
Meeting new people and learning about their experiences makes travel truly special. Being respectful of cultures is key to unlocking the magic of the unknown. Showing appreciation of local culture and being aware of tradition is the fastest way to making travel memories that last a lifetime. When travelers act in ways that do not respect local customs, they may attract unwanted attention.
Learn more about detailed local guides available to OZZI Travel PROs.