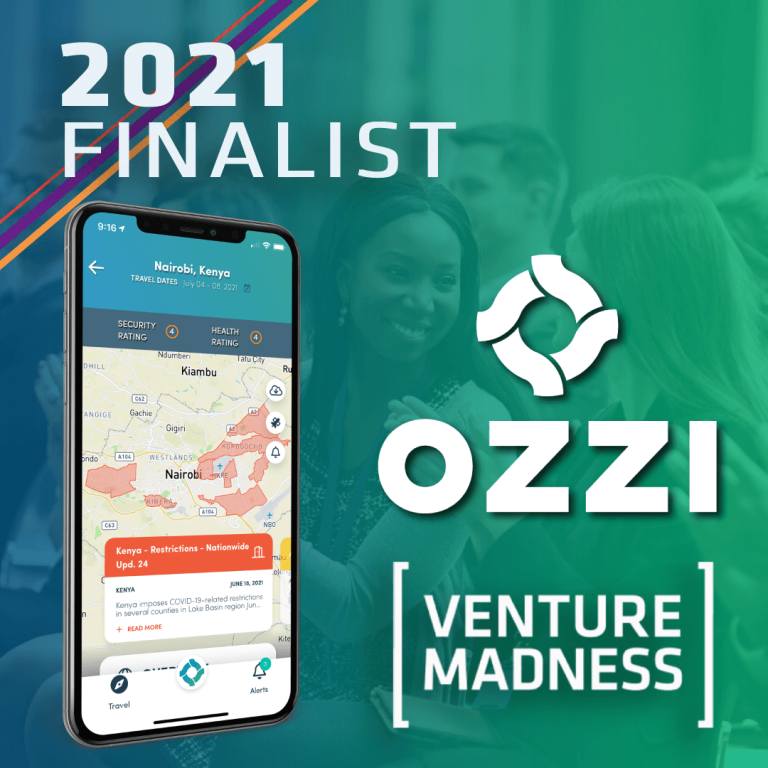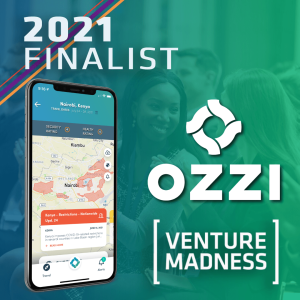 OZZI announced as Finalist in 2021 Venture Madness Competition
August 9, 2021
PHOENIX – After evaluating 120 companies OZZI was selected as a presenting company for the 2021 Venture Madness Capital Conference & Pitch Competition. For the first time in the competition's 39-year history, applications were accepted from any start-up around the nation. Only 25 companies earned finalist positions in this nationally recognized competition. Finalists will move on to the highly anticipated live conference held October 6-7, 2021 at the Phoenix Biomedical Campus.
"Our expert selection committee always has their work cut out for them, and this year was no different," said Diana Vowels, 2021 chair of Invest Southwest and board member. "We received an incredibly diverse batch of entries from early-stage companies across the U.S. that are shaking up their industries with promising new technologies, products and services. And we're thrilled with this year's line-up. We look forward to an incredible turnout of attendees including the 'who's who' of business leaders, mentors and the region's top investors."
Venture Madness is open to early stage and emerging growth companies and offers its participants exclusive access to the region's most active, accredited angel investors and venture capital firms. All finalists also receive expert mentorship from seasoned investors, business leaders and other successful entrepreneurs in preparation for the competition. At the live event, they'll compete in head-to-head pitches in each category for a chance to win prizes and exposure. OZZI will participate in the competition track with four other companies to determine the winner of the Deep Tech category.
OZZI is real-time safety that modernizes the threat intelligence supply chain for the U.S. Government. OZZI has been optimized to serve individual Service Members and their families relocating (PCS) or traveling on temporary assignments (TDY). OZZI keeps those who serve our nation safer and more informed with street-level threat maps, real-time push alerts, and detailed local culture guides. Unlimited annual subscriptions to OZZI are paid for by the Pentagon's App Store.
"It is an honor to be selected as a presenting company in the Deep Tech category for the 2021 Venture Madness competition." Says, Isaiah Lopez, CEO and creator of OZZI. "This competition represents another opportunity for OZZI's message and business plan to be battle tested amongst some of the nation's top start-ups."
ABOUT INVEST SOUTHWEST
Invest Southwest is the premier organization for connecting investors with the best and brightest ventures in the region. In addition to providing valuable information on topics important to the investment community, Invest Southwest offers ongoing opportunities for angel and venture capital investors to connect with early stage and emerging growth companies. Its signature event, the Venture Madness Conference, is a unique competition presented in partnership with the Arizona Commerce Authority. Venture Madness pits thoroughly vetted companies against one another in a head-to-head competition to crown a champion in each category. For more, visit InvestSouthwest.org.
ABOUT OZZI AND OZO DEVELOPMENT
OZZI is a first of its kind real-time safety tool that has been optimized for the U.S. Military. Street-level threat maps, real-time threat alerts, and detailed local guides keep those who protect our nation safer and more informed. OZZI is exclusively available to credentialed employees and contractors of the U.S. Government – Military, Intelligence, Executive Departments, and their families. For more information, please visit ozzi.app and follow OZZI on Twitter @ozziapp. OZZI was built by Ozo Development. Ozo Development is based in Arizona.